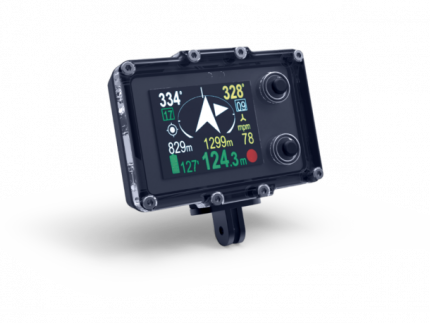 Electronic Navigation Console ENC3 – Full Set
SIMPLY AND SAFELY TO THE DESTINATION
An innovative navigation console created by divers for divers.
For years, divers have been traveling the immense depths of waters. Thanks to Seacraft DPVs, they dive deeper and farther, crossing new borders, exploring new caves and finding new wrecks.
Each of us, regardless of whether we dive recreationally, technically, or professionally must reach the destination, then safely return to its base, all the time keeping the orientation underwater.
This is not always easy and obvious, especially with poor visibility, complex tasks or high speeds and distances that can be achieved thanks to modern DPVs. Seacraft offers a range of innovative products created by engineers, whose diving experience combined with engineering knowledge allows to perfectly adapt products to the needs of other divers.
Electronic navigation console supporting underwater navigation – ENC3 is a revolutionary device, and only one so compact and powerful navigational underwater tool available on the market.
Electronic Navigation Console ENC3

Electronic Navigation Console ENC3 speed sensor- compact/cave version

ENC mounting bracket

Depth of start and stop of immersion time counting: Optional: 0.5, 1 or 1.6 m (compatible with the norm EN 13319)

Accuracy of depth measurement: 0.3 m in the whole depth range, temp. range: 0…30°C

Accuracy of ext. log : <2%*

Accuracy of compass: <5 degrees*

Possibility of using above the water level : up to 5000 m

Internal storage capacity: 50 routes

Included sensors: 3D magnetometer, 3D gyroscope, 3D accelerometer, pressure sensor, temperature sensor

Satelite positioning: GPS, Beidou, GLONASS

Data exchange: via Bluetooth 4.2 and/or via USB cable

* The accuracy of the measurement depends on the quality of the calibration and the absence of external interference.

Battery type: Built-in Li-ion 3,7 V**

Average time of charging 100%: <2 h

** Device can use any 5 V DC power source as charger. When charging, it can consume up to 1 A current.

Operating temperature: +10 … +45⁰C

Storage temperature: -20 … +45⁰C

Temperature while charging: +10 … +40⁰C